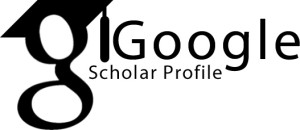 Recent Books
Recent Journal Articles
Efficient optimization of the reward-risk ratio with polyhedral risk measures, Mathematical Methods of Operations Research, 86, (2017), 625-653. OpenAccess (with M. Przyluski and T.Sliwinski).
PO-0816: LRPM for fast automated high quality treatment planning - towards a novel workflow for clinicians, Radiotherapy and Oncology, 123, (2017), S437. DOI: 10.1016/S0167-8140(17)31253-7. (with R. Van Haveren, B.J.M. Heijmen, S. Breedveld).
Lexicographic extension of the reference point method applied in radiation therapy treatment planning, European Journal of Operational Research, 263, (2017), 247-257. DOI: 10.1016/j.ejor.2017.04.062 (with R. van Haveren, S. Breedveld, M. Keijzer, P. Voet, B. Heijmen).
Fast and fuzzy multi-objective radiotherapy treatment plan generation for head and neck cancer patients with the lexicographic reference point method (LRPM), Physics in Medicine & Biology, 62, (2017), 4318-4332. DOI: 10.1088/1361-6560/62/11/4318 (with R. van Haveren, G.M. Verduijn, M. Keijzer, B.J.M. Heijmen, S. Breedveld).
Linear Programming Models based on Omega Ratio for the Enhanced Index Tracking Problem, European Journal of Operational Research, 251, (2016), 938-956. DOI: 10.1016/j.ejor.2015.11.037 (with G. Guastaroba, R.Mansini and M.G.Speranza).
Ordered Median Problem with Demand Distribution Weights, Optimization Letters, 10, (2016), 1071-1086. OpenAccess (with P.Olender).
Network Dimensioning with Maximum Revenue Efficiency for the Fairness Index, Journal of Telecommunications and Information Technology, 4/2016, 15-21. - [PDF] (with G.Zalewski)
Comparison of Selected Fair-optimization Methods for Flow Maximization between Given Pairs of Nodes in Telecommunications Network, Journal of Telecommunications and Information Technology, 3/2016, 18-24. - [PDF] (with G.Zalewski)
Fair Optimization and Networks: A Survey, Journal of Applied Mathematics, 2014, Article ID 612018, 25 pages, 2014. OpenAccess (with H.Luss, M.Pioro, D.Nace, and A.Tomaszewski).
Twenty Years of Linear Programming Based Portfolio Optimization, European Journal of Operational Research, 234, (2014), 518-535. DOI: 10.1016/j.ejor.2013.08.035 (with R.Mansini and M.G.Speranza).
Tail Mean and Related Robust Solution Concepts, International Journal of Systems Science, 45, (2014), 29-38. DOI:10.1080/00207721.2012.669868
A Compromise Programming Approach to Multiobjective Markov Decision Processes, International Journal of Information Technology & Decision Making, 12, (2013), 1021-1053. (with P.Perny and P.Weng). DOI: 10.1142/S0219622013400075
On MILP Models for the OWA Optimization, Journal of Telecommunications and Information Technology, 2/2012, 5-12. (with P.Olender). - [PDF]
On solving the dual for portfolio selection by optimizing Conditional Value at Risk, Computational Optimization and Applications, 50, (2011), 591-595. (with T.Sliwinski). DOI:10.1007/s10589-010-9321-y
Reference Point Method with Importance Weighted Ordered Partial Achievements. TOP, 19, (2011), 380-401. (with B.Kozlowski) DOI:10.1007/s11750-009-0121-4
On dual approaches to efficient optimization of LP computable risk measures for portfolio selection, Asia-Pacific Journal of Operational Research, 28, (2011), 41-63. (with T.Sliwinski). DOI:10.1142/S0217595911003041
Conditional median as a robust solution concept for uncapacitated location problems, TOP, 18, (2010), 271-285. DOI:10.1007/s11750-009-0101-8
Ordered weighted enhancement of preference modeling in the reference point method for multiple criteria optimization, Soft Computing, 14, (2010), 435-450. - [Corrigendum]
On Efficient WOWA Optimization for Decision Support under Risk, International Journal of Approximate Reasoning, 50, (2009), 915-928. (with T.Sliwinski). doi:10.1016/j.ijar.2009.02.010
Inequality Measures and Equitable Locations, Annals of Operations Research, 167, (2009), 61-86. DOI:10.1007/s10479-007-0234-9
Path Diversity Protection in Two-Layer Networks, Journal of Telecommunications and Information Technology, 3/2009, 14-19. (with M.Dzida, T.Sliwinski, M.Zagozdzon, M.Pioro).
Decision Support under Risk by Optimization of Scenario Importance Weighted OWA Aggregations, Journal of Telecommunications and Information Technology, 3/2009, 5-13. (with T.Sliwinski).
Reference Point Method with Importance Weighted Partial Achievements, Journal of Telecommunications and Information Technology, 4/2008, 17-25.
Reference distribution based decision support platform, Journal of Telecommunications and Information Technology, 3/2008, 5-14. (with K.Bareja) - [PDF]
A Multi-Criteria Approach to Fair and Efficient Bandwidth Allocation, OMEGA, 36, (2008), 451-463. (with A.Wierzbicki and M.Milewski) - [DOI:10.1016/j.omega.2005.12.005]
Multicriteria Models for Fair Resource Allocation, Control and Cybernetics, 36, (2007), 303-332. - [PDF]
Conditional Value at Risk and Related Linear Programming Models for Portfolio Optimization, Annals of Operations Research, 152, (2007), 227-256. (with R.Mansini and M.G.Speranza). - [DOI:10.1007%2Fs10479-006-0142-4]
Fair and Efficient Network Dimensioning with the Reference Point Methodology, Journal of Telecommunications and Information Technology, 4/2006, 21-30. (with A.Wierzbicki and M.Milewski) - [PDF]
On Extending the LP Computable Risk Measures to Account Downside Risk, Computational Optimization and Applications, 32, (2005), 133-160. (with A.Krzemienowski). - [DOI:10.1007/s10589-005-2057-4] - [PDF]
Telecommunications Network Design and Max-Min Optimization Problem, Journal of Telecommunications and Information Technology, 3/2005, 43-56. (with M.Pioro and A.Tomaszewski). - [PDF]
On Multi-Criteria Approaches to Bandwidth Allocation, Control and Cybernetics, 33, (2004), 427-448. (with A.Wierzbicki). - [PDF]
Equitable Aggregations and Multiple Criteria Analysis, European Journal of Operational Research, 158 (2004), 362-377. (with M.M.Kostreva and A.Wierzbicki). - [PDF]
LP Solvable Models for Portfolio Optimization: A Classification and Computational Comparison, IMA Journal of Management Mathematics, 14 (2003), 187-220. (with R.Mansini and M.G.Speranza). - [PDF]
On Multiple Criteria Decision Support for the Energy Market Participants. Annals of Operations Research, 121 (2003), 79-104. (with M. Kaleta, E. Toczylowski, I. Zoltowska). - [PDF]
Fair Resource Allocation Schemes and Network Dimensioning Problems, Journal of Telecommunications and Information Technology, 3/2003, 34-42. (with T.Sliwinski, A.Wierzbicki). - [PDF]
On LP Solvable Models for Portfolio Selection. Informatica, 14 (2003), 37-62. (with R.Mansini and M.G.Speranza). - [PDF]
On Solving Linear Programs with the Ordered Weighted Averaging Objective. European Journal of Operational Research, 148 (2003), 80-91. (with T. Sliwinski). - [PDF]
Minimizing the Sum of the k Largest Functions in Linear Time. Information Processing Letters, 85 (2003), 117-122. (with A. Tamir). - [PDF]
Multiple Criteria Optimization and Decisions under Risk. Control and Cybernetics, 31 (2002), 975-1003. - [PDF]
Dual Stochastic Dominance and Quantile Risk Measures. International Transactions in Operational Research, 9 (2002), 661-680. (with A.Ruszczynski). - [PDF]
Conditional Median: A Parametric Solution Concept for Location Problems, Annals of Operations Research, 110 (2002), 167-181. (with M. Zawadzki). - [PDF]
On Equitable Approaches to Resource Allocation Problems: The Conditional Minimax Solutions, Journal of Telecommunications and Information Technology, 3/2002, 40-48. (with T.Sliwinski). - [PDF]
Dual Stochastic Dominance and Related Mean-Risk Models. SIAM Journal on Optimization, 13 (2002), 60-78. (with A.Ruszczynski). - [PDF]
On Goal Programming Formulations of the Reference Point Method. Journal of the Operational Research Society, 52 (2001), 691-698. - [PDF]
Extending the MAD Portfolio Optimization Model to Incorporate Downside Risk Aversion. Naval Research Logistics, 48 (2001), 185-200. (with W.Michalowski). - [PDF]
Comments on Properties of the Minimax Solutions in Goal Programming. European Journal of Operational Research, 132 (2001), 17-21. - [PDF]
On Consistency of Stochastic Dominance and Mean-Semideviation Models. Mathematical Programming, 89 (2001), 217-232. (with A.Ruszczynski). - [PDF]
Multiple Criteria Linear Programming Model for Portfolio Selection. Annals of Operations Research, 97 (2000), 143-162. - [PDF]
Inequality Measures and Equitable Approaches to Location Problems. European Journal of Operational Research, 122 (2000), 374-391. - [PDF]
On the Distribution Approach to Location Problems. Computers and Industrial Engineering, 37 (1999), 595-612. - [PDF]
A Recursive Procedure for Selecting Optimal Portfolio According to the MAD Model. Control and Cybernetics, 28 (1999), 725-738. (with W.Michalowski). - [PDF]
Linear Optimization with Multiple Equitable Criteria. RAIRO Operations Research, 33 (1999), 275-297. (with M.M.Kostreva). - [PDF]
From Stochastic Dominance to Mean-Risk Models: Semideviations as Risk Measures. European Journal of Operational Research, 116 (1999), 33-50. (with A.Ruszczynski). - [PDF] - [Fig.6]
Relocation Problems Arising in Conservation Biology. Computers and Mathematics with Applications, 37 (1999), 135-150. (with M.M. Kostreva and D.W. Tonkyn). - [PDF]
Location Problems from the Multiple Criteria Perspective: Efficient Solutions. Archives of Control Sciences, 7(XLIII) (1998), 161-180. - [PDF]
A Spreadsheet Implementation of Aspiration/Reservation Based Decision Support. Central European Journal for Operations Research and Economics, 5 (1997), 111-129. (with J. Korycki). - [PDF]
On Cent--Dians of General Networks. Location Science, 5 (1997), 15-28. - [PDF]
On the Lexicographic Minimax Approach to Location Problems. European Journal of Operational Research, 100 (1997), 566-585. - [PDF]
A Note on Modeling Multiple Choice Requirements for Simple Mixed Integer Programming Solvers. Computers and Operations Research, 23 (1996), 199-205. - [PDF]
Multiple Criteria Location Problem: 2. Preference-Based Techniques and Intertactive Decision Support, Environment and Planning A, 28, (1996), 69-98. (with J. Malczewski) - [PDF]
Multiple Criteria Location Problem: 1. A Generalized Network Model and the Set of Efficient Solutions, Environment and Planning A, 27, (1995), 1931-1960. (with J. Malczewski) - [PDF]
A Goal Programming Model for the Reference Point Method. Annals of Operations Research, 51 (1994), 33-44. - [PDF]
DINAS - A Computer{Assisted Analysis System for Multiobjective Transshipment Problems with Facility Location. Computers and Operations Research, 19 (1992), 637-647. (with K.Studzinski and K.Zorychta) - [PDF]
Aspiration/Reservation Decision Support --- A~Step Beyond Goal Programming. Journal of Multi-Criteria Decision Analysis, 1, (1992), 101-117. (with S.Lahoda) - [PDF]
An Interactive Approach to the Central Facility Location Problem: Locating Pediatric Hospitals in Warsaw. Geographical Analysis, 22, (1990), 244-258. (with J. Malczewski) - [PDF]
A Solver for the Multi-Objective Transshipment Problem with Facility Location. European Journal of Operational Research, 43, (1989), 53-64. (with K.Studzinski and K.Zorychta) - [PDF]
Simplex Method is not Always Well-Behaved. Linear Algebra and Its Applications, 109 (1988), 41-57. - [PDF]
On Practical Stopping Rules for the Simplex Method. Mathematical Programming Study, 31 (1987), 167-174. - [PDF]
Edited Special Issues and Books
Special Issue on Advances in Continuous Optimization on the Occasion of EUROPT 2016, Mathematical Methods of Operations Research, 86 (2017). DOI: 10.1007/s00186-017-0615-z (with A.Stachurski).
Digital Preservation: Putting It to Work. Studies in Computational Intelligence, 700, Springer 2017. DOI: 10.1007/978-3-319-51801-5 (with T.Traczyk, P.Palka, T.Sliwinski).
Special Issue on Fair Optimization and Networks: Models, Algorithms, and Applications. Journal of Applied Mathematics, 2014. OpenAccess (with H.Luss, D.Nace, and M.Pioro).
Feature Issue on Methodological Foundations of Multi-Criteria Decision Making. European Journal of Operational Research, 158 (2004), No. 2. (with R.Vetschera).
Special Issue on Portfolio Optimization. Control and Cybernetics, 28 (1999), No. 4. (with G.Kersten).
Recent Refereed Proceedings and Book Contributions
Network Dimensioning with Minimum Unfairness Cost for the Efficiency, in: Atanassov K. et al. (eds) Uncertainty and Imprecision in Decision Making and Decision Support: Cross-Fertilization, New Models and Applications. IWIFSGN 2016. Advances in Intelligent Systems and Computing, vol 559. Springer 2018, 217-229. (with G.Zalewski). DOI:10.1007/978-3-319-65545-1_20
Large-Scale Periodic Routing Problems for Supporting Planning of Mobile Personnel Tasks, in: Atanassov K. et al. (eds) Uncertainty and Imprecision in Decision Making and Decision Support: Cross-Fertilization, New Models and Applications. IWIFSGN 2016. Advances in Intelligent Systems and Computing, vol 559. Springer 2018, 205-216. (with T.Sliwinski, J.Hurkala, M.Kaleta, P.Palka, B.Kozlowski). DOI:10.1007/978-3-319-65545-1_19
The CREDO Project, in: T.Traczyk et al. (eds.), Digital Preservation: Putting It to Work. Studies in Computational Intelligence, vol. 700. Springer 2017, 65-76. (with T.Traczyk). DOI:10.1007/978-3-319-51801-5_3
Persistence Management in Digital Document Repository, in: S.Kozielski et al. (eds.), Beyond Databases, Architectures and Structures. Advanced Technologies for Data Mining and Knowledge Discovery. BDAS 2016. Communications in Computer and Information Science, vol. 613. Springer 2016, 668-682. (with P.Palka, T.Traczyk and T.Sliwinski). DOI:10.1007/978-3-319-34099-9_52
Portfolio Optimization with Reward-Risk Ratio Measure based on the Conditional Value-at-Risk, in: Lecture Notes in Engineering and Computer Science: Proceedings of The World Congress on Engineering and Computer Science 2015, WCECS 2015, 21-23 October, 2015, San Francisco, USA, 913-918. (with M.Przyluski and T.Sliwinski). [PDF]
Determining OWA Operator Weights by Maximum Deviation Minimization, in: PReMI 2015, Lecture Notes in Computer Science Volume 9124, Springer 2015, 335-344. (with J.Hurkala). DOI:10.1007/978-3-319-19941-2_32
Portfolio Optimization and Transaction Costs, in: Quantitative Financial Risk Management: Theory and Practice (eds. C. Zopounidis and E. Galariotis), Wiley 2015, 212-241. (with R.Mansini and M.G.Speranza). DOI: 10.1002/9781119080305.ch8
Importance weighted max-min fairness and related compensatory models for network resource allocation, in: INOC 2015, 7th International Network Optimization Conference, May 18-20,2015, Warsaw, Poland, 1-6. (with J.Hurkala and T.Sliwinski). - [PDF]
Fair Optimization - Methodological Foundations of Fairness in Network Resource Allocation, in: 38th Annual International Computers, Software and Applications Conference Workshops, IEEE Computer Society 2014, 43-48. DOI:10.1109/COMPSACW.2014.11
On WOWA rank reversal, in: MDAI 2012, Lecture Notes in Artificial Intelligence 7647, Springer 2012, 66-77. (with P.Perny and P.Weng). DOI:10.1007/978-3-642-34620-0_8
Sequential algorithms for exact and approximate max-min fair bandwidth allocation, in: Telecommunications Network Strategy and Planning Symposium (NETWORKS), 2012 XVth International, IEEE. (with T.Sliwinski). DOI:10.1109/NETWKS.2012.6381707
Robust decisions under risk for imprecise probabilities, in: Y.Ermoliev, M.Makowski, K.Marti (Eds.): Managing Safety of Heterogeneous Systems, Lecture Notes in Economics and Mathematical Systems 658, Springer 2012, 51-66.
Determining OWA Operator Weights by Mean Absolute Deviation Minimization, in: ICAISC 2012, Lecture Notes in Computer Science 7267, Springer 2012, 283-291. (with M.Majdan).
On minimizing ordered weighted regrets in multiobjective Markov decision processes, in: ADT 2011, Lecture Notes in Artificial Intelligence 6992, Springer 2011, 190-204. (with P.Perny and P.Weng).
On ordered weighted reference point model for multi-attribute procurement auctions, in: ICCCI 2011, Lecture Notes in Computer Science 6922, Springer 2011, 294-303. (with B.Kozlowski).
On efficient optimization of the CVaR and related LP computable risk measures for portfolio selection, in: Mathematical and Statistical Methods for Actuarial Sciences and Finance, M.Corazza, C.Pizzi (eds.), 2010, Springer, 246-252. (with T.Sliwinski).
On Robust Solutions to Multi-Objective Linear Programs, in: Multiple Criteria Decision Making'09, T.Trzaskalik T.Wachowicz (eds.), 2010, 197-212. - [PDF]
Efficient portfolio optimization with conditional value at risk, in: Proceedings of the International Multiconference on Computer Science and Information Technology, IMCSIT 2010, art. no. 5679952, 901-908. (with T.Sliwinski).
Multicriteria subjective reputation management model, in: RSCTC 2010, Lecture Notes in Artificial Intelligence 6086, Springer 2010, 678-687. (with M.Majdan).
Bicriteria models for fair and efficient resource allocation, in: SocInfo 2010, Lecture Notes in Computer Science 6430, Springer 2010, 140-159.
On solving optimization problems with ordered average criteria and constraints, in: W.A.Lodwick, J.Kacprzyk (Eds.): Fuzzy Optimization, Studies in Fuzziness and Soft Computing 254, Springer 2010, 209-230. (with T.Sliwinski).
On Principles of Fair Resource Allocation for Importance Weighted Agents, in: Proceedings International Workshop on Social Informatics SOCINFO 2009, IEEE Computer Society Press, 2009, 57-62.
Sequential Algorithms for Max-Min Fair Bandwidth Allocation, in: Proceedings of the European Computing Conference, vol. 1, N.Mastorakis, V.Mladenov, V.T.Kontargyri (eds), Springer, 2009, 511-522. (with T.Sliwinski).
WOWA Enhancement of the Preference Modeling in the Reference Point Method, in: MDAI 2008, Lecture Notes in Artificial Intelligence 5285, Springer, 2008, 38-49.
Future Challenges, in: Multiobjective Optimization: Interactive and Evolutionary Approaches, Lecture Notes in Computer Science 5252, Springer, 2008, 435-461. (with K.Miettinen, K.Deb, J.Jahn, K.Shimoyama, R.Vetschera).
Path Generation Issues for Survivable Network Design, in: ICCSA 2008, Lecture Notes in Computer Science 5073, Springer, 2007, 804-817. (with M.Pioro, T.Sliwinski, M.Zagozdzon, M.Dzida).
Reference Point Method with Importance Weighted Ordered Achievements, in: Computational Inteligence in Decision and Control, D.Ruan et al. (eds), World Scientific Publishing, 2008, 495-500. (with B.Kozlowski).
Fair and Efficient Resource Allocation Bicriteria Models for Equitable Optimization, in: ICINCO 2008 Fifth International Conference on Informatics in Control, Automation and Robotics, 2008, 149-156.
Path Generation for a Class of Survivable Network Design Problems, in: 4th EURO-NGI Conference on Next Generation Internet Networks, IEEE, 2008, 31-38. (with M.Dzida, M.Zagozdzon, M.Pioro, T.Sliwinski).
Reference Point Method with Lexicographic Min-Ordering of Individual Achievements, in: Multiple Criteria Decision Making '07, T.Trzaskalik (ed.), Publisher of the Karol Adamiecki University of Economics in Katowice, 2008, 155-174. - [PDF]
On decision Support Under Risk by the WOWA Optimization, in: ECSQARU 2007, Lecture Notes in Artificial Intelligence 4724, Springer, 2007, 779-790. (with T.Sliwinski).
Tail Gini's Risk Measures and Related Linear Programming Models for Portfolio Optimization, in: HERCMA Conference Proceedings, CD, LEA Publishers, Athens 2007. (with R.Mansini and M.G.Speranza). - [PDF]
On Optimization of the Importance Weighted OWA Aggregation of Multiple Criteria, in: ICCSA 2007, Lecture Notes in Computer Science 4705, Springer, 2007, 804-817. (with T.Sliwinski).
On Primal-Dual Third Degree Stochastic Dominance, in: 23rd IFIP TC7 Conference System Modelling and Optimization, A.Korytowski, W.Mitkowski, M.Szymkat (eds.), AGH 2007, 51-52. (with M.Opolska-Rutkowska). - [PDF]
Multicriteria Decision Support for Problems with Numerous and Structured Criteria, in: 23rd IFIP TC7 Conference System Modelling and Optimization, A.Korytowski, W.Mitkowski, M.Szymkat (eds.), AGH 2007, 305-306. (with B.Kozlowski).
On Fuzzy Driven Support for SD-Efficient Portfolio Selection, in: ICANNGA 2007, Lecture Notes in Computer Science 4431, Springer, 2007, 578-587. (with A.Romaszkiewicz).
Bicriteria Models for Fair Resource Allocation, in: Proceedings of the 1st International Workshop on Computational Social Choice (COMSOC-2006), U.Endriss & J.Lang (eds.), University of Amsterdam, 2006, 380-393.
On Fair and Efficient Bandwith Allocation by the Multiple Target Approach, in: 2006 Next Generation Internet Design and Engineering, IEEE, 2006, 48-55. (with M.Milewski and A.Wierzbicki).
Equity, Fairness and Multicriteria Optimization, in: Multiple Criteria Decision Making '05, T.Trzaskalik (ed.), The Karol Adamiecki University of Economics in Katowice, 2006, 185-199. - [PDF]
On Direct Methods for Lexicographic Min-Max Optimization, in: ICCSA 2006, Lecture Notes in Computer Science 3982, Springer, 2006, 802-811. (with T.Sliwinski).
SSD Consistent criteria and coherent risk measures, in: System Modeling and Optimization, Proceedings of the 22nd IFIP TC7 Conference. Springer 2006, 226-237. (with M.Opolska-Rutkowska).
Applications of Max-Min Fairness Principle in Telecommunication Network Design, in: 2005 Next Generation Internet Networks, IEEE, 2005, 219-225. (with M.Pioro, M.Dzida, A.Tomaszewski, M.Zagozdzon, E.Kubilinskas, P.Nilsson).
On generalized OWA approach to support location and routing decisions, in: Advanced OR and AI Methods in Transportation, Proceedings of 10th EWGT Meeting and 16th Mini-EURO Conference, A.Jaszkiewicz, M.Kaczmarek, J.Zak, M.Kubiak (Eds.), Poznan, Poland, 2005, 746-751. (with K.Fleszar). - [PDF]
Risk Measurement: Mean Absolute Deviation versus Gini's Mean Difference, in: Decision Theory and Optimization in Theory and Practice, G. Wanka (Ed.), Shaker Verlag, Aachen, 2000, 33-51. - [PDF]
Equitable Approaches to Location Problems, in: Spatial Multicriteria Decision Making and Analysis: A Geographic Information Sciences Approach, J.-C.Thill (Ed.), Ashgate, Brookfield 1999, 103-126. (with M.M.Kostreva). - [PDF]
Stochastic Dominance Relation and Linear Risk Measures, in: Financial Modelling - Proceedings of the 23rd Meeting of the EURO Working Group on Financial Modelling, A.M.J. Skulimowski (Ed.), Progress & Business Publishers, Cracow 1999, 191-212. - [PDF]
Reference Distribution - An Interactive Approach to Multiple Homogeneous and Anonymous Criteria, in: Multiple Criteria Decision Making - Proceedings of the XIIth International Conference, G. Fandel, T. Gal (Eds.), Lecture Notes in Economics and Mathematical Systems, 448, Springer Verlag, Berlin 1997, 156-165. - [PDF]
Preemptive Reference Point Method, in: Multicriteria Analysis - Proceedings of the XIth International Conference on MCDM, J.Climaco (Ed.), Springer Verlag, Berlin 1997, 156-167. - [PDF]
Recent Research Reports
Enhanced Index Tracking with CVaR-Based Measures, Warsaw University of Technology, Institute of Control and Computation Engineering, 2016, Report 2016-14. (with G. Guastaroba, R.Mansini and M.G.Speranza). - [PDF]
Mathematical Programming Models for General Weighted OWA Criteria, Warsaw University of Technology, Institute of Control and Computation Engineering, 2015, Report 2015-03. (with P.Olender) - [PDF]
Linear Programming Models based on Omega Ratio for the Enhanced Index Tracking Problem, Warsaw University of Technology, Institute of Control and Computation Engineering, 2014, Report 2014-33. (with G. Guastaroba, R.Mansini and M.G.Speranza). - [PDF]
Linear and Mixed Integer Linear Programming Models for Portfolio Optimization, Warsaw University of Technology, Institute of Control and Computation Engineering, 2012, Report 12-09. (with R.Mansini and M.G.Speranza). - [PDF]
Overview of methods implemented in MCA: Multiple criteria analysis of discrete alternatives with a simple preference specification, IIASA, Laxenburg, 2009, Interim Report IR-09-24. (with J.Granat and M.Makowski) - [PDF]
Multiple Criteria Analysis of Discrete Alternatives with a Simple Preference Specification: Pairwise-outperformance based Approaches, IIASA, Laxenburg, 2009, Interim Report IR-09-23. (with J.Granat and M.Makowski) - [PDF]
On Efficient Optimization of the LP Computable Risk Measures for Portfolio Selection, Warsaw University of Technology, Institute of Control and Computation Engineering, 2008, Report 08-04. (with T.Sliwinski) - [PDF]
Ordered Achievements Refinements of the Reference Point Method, Warsaw University of Technology, Institute of Control and Computation Engineering, 2007, Report 07-06.
Conditional Median as a Robust Solution Concept for Location Problems, Warsaw University of Technology, Institute of Control and Computation Engineering, 2007, Report 07-05.
Multicriteria Models for Fair Resource Allocation, Warsaw University of Technology, Institute of Control and Computation Engineering, 2005, Report 05-07. - [PDF]
Inequality Measures and Equitable locations, Warsaw University of Technology, Institute of Control and Computation Engineering, 2005, Report 05-03. - [PDF]
A Multi-Criteria Approach to Fair and Efficient Bandwidth Allocation, Warsaw University of Technology, Institute of Control and Computation Engineering, 2005, Report 05-02. (with A.Wierzbicki and M.Milewski) - [PDF]
Telecommunications Network Design and Max-Min Optimization Problem, Warsaw University of Technology, Institute of Control and Computation Engineering, 2004, Report 04-12. (with M. Pioro and A. Tomaszewski). - [PDF]
On Mean-Risk Models Consistent with Stochastic Dominance, Warsaw University of Technology, Institute of Control and Computation Engineering, 2004, Report 04-08. (with M.Opolska-Rutkowska). - [PDF]
On Multi-Criteria Approaches to Bandwidth Allocation, BOS, 2004. (with A. Wierzbicki). - [PDF]
Conditional Value at Risk and Related Linear Programming Models for Portfolio Optimization, Warsaw University of Technology, Institute of Control and Computation Engineering, 2003, Report 03-02. (with R.Mansini and M.G.Speranza). - [PDF]
On Extending the LP Computable Risk Measures to Account Downside Risk, Warsaw University of Technology, Institute of Control and Computation Engineering, 2003, Report 03-01. (with A.Krzemienowski). - [PDF]
Fair Resource Allocation Schemes and Network Dimensioning Problems, II International Conference: Decision Support for Telecommunications and Information Society, 2002. (with T. Sliwinski and A. Wierzbicki). - [PDF]
Equitable Aggregations and Multiple Criteria Analysis, Warsaw University of Technology, Institute of Control and Computation Engineering, 2002, Report 02-06. (with M.M.Kostreva and A.Wierzbicki). - [PDF]
LP Solvable Models for Portfolio Optimization: A Classification and Computational Comparison, Warsaw University of Technology, Institute of Control and Computation Engineering, 2001, Report 01-25. (with R.Mansini and M.G.Speranza). - [PDF]
On Solving Linear Programs with the Ordered Weighted Averaging Objective, Warsaw University of Technology, Institute of Control and Computation Engineering, 2001, Report 01-02. (with T. Sliwinski). - [PDF]
Dual Stochastic Dominance and Quantile Risk Measures, Warsaw University of Technology, Institute of Control and Computation Engineering, 2001, Report 01-01. (with A.Ruszczynski). - [PDF]
Dual Stochastic Dominance and Related Mean-Risk Models, RUTCOR, Rutgers University, Piscataway NJ, 2001, Research Report RRR 10-01. (with A.Ruszczynski). - [PDF]
Conditional Center: A Parametric Solution Concept for Location Problems, Warsaw University of Technology, Institute of Control and Computation Engineering, 2000, Report 00-25. (with M. Zawadzki). - [PDF]
Stochastic Dominance and LP Solvable Models for Portfolio Optimization, Warsaw University of Technology, Institute of Control and Computation Engineering, 2000, Report 00-24. - [PDF]
Full List of Publications - [PDF]