Example for blind source separation
The validity of proposed learning rate adaptation for feed-forward neural networks performing blind separation is demonstrated below.
Example:

Fig. 1 Three image sources - one natural and two synthetic images.


Fig. 2 It is switched twice on the input between above two mixtures. The top mixture appears during epochs 1-2 and 5-6, whereas the bottom mixture appears during epochs 3-4.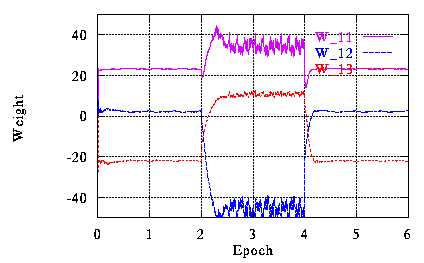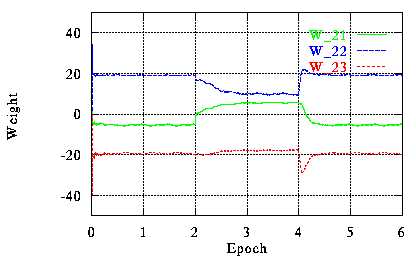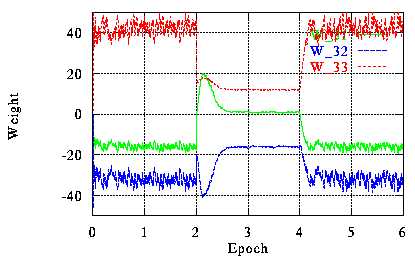 Fig. 3 The behavior of synaptic weights (3x3-matrix) during learning.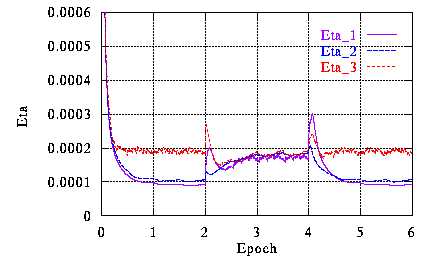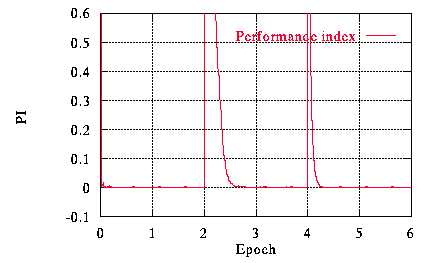 Fig. 4 The behavior of the learning rate vector Eta and the combined separation error index PI.
---